Basic level services and activities
Create an ecosystem
Workshops, company visits, conferences, brokerage, project development
Market ratings
Commercial evaluations, feasibility studies, intellectual property evaluations
Provide skills
Research and Development projects, consultancy
Dissemination and awareness raising
Conferences, newsletters, publications, lobbying activities
Trend analysis
Forecast studies, market surveys
Procure the infrastructure
Pilot production infrastructures, laboratories, demonstrations, validating solutions
Education and information
Training courses, hosting training institutes, webinar
Product ratings
Listen to "the customer's voice" and develop the business accordingly
Mediation
Digital market, brokerage sessions to innovate, access to finance
Services and activities with high added value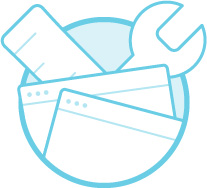 Observatory on KETs
Key Enabling Technologies are fundamental for growth and employment, develop new solutions or technologies through research experiences capable of revitalizing the production system Services for Manufacturing and ICT companies
The Digital Maturity Index Assessment provides guidelines to define business objectives functional to digital transformation, feasibility studies and business case development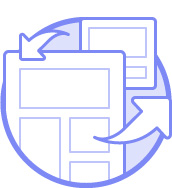 Shared Projects and Services
We carry out projects / services that respond to specific collective needs, we help to standardize procedures and protocols for collecting and analyzing data useful for controlling business processes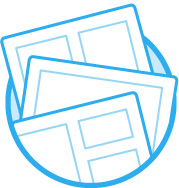 Single project and/or service
Activities that respond to the need for a single subject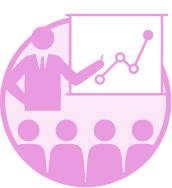 Seminars / Training
Activities carried out in cooperation with qualified training institutes
What you can get specifically (comparative table)
Legend: 

Free services, 

Services at reduced rates, 

Final balance services
Services

Membership

Other subjects

Observatory on KETs:

Reports and aggregate statistical analysis on the actual use of Key Enabling Technologies by manufacturing companies that insist on the territorial ecosystem in which SMILE DIH operates

Awareness:

Workshops, Conferences, Technical Tables, Dossiers and dedicated Position Paper
Publication of news and in-depth information on websites, web magazines and social media, video interviews with champion companies

Assessment:

Digital readiness Assessment
Technology assessment and benchmarking (for example technological gap mappings, benefit analysis on valuechain, reports on the interventions to be carried out, etc.)
Digital marketing assessment
Cyber security assessment
Check list infrastructures / enabling technologies

Digital Maturity Index Assessment:

Guidelines to define business objectives functional to digital transformation, feasibility studies and development of business cases of companies in the ICT and manufacturing sectors

Technologies and digital transformation:

Encourage agreements with universities for technology transfer and R & D & I projects
Encourage agreements with companies operating in technology transfer and R & D & I projects
Support in website creation, document dematerialization, electronic invoicing, CRM, digital marketing
Support in the Security Assessment phases (for example, penetration testing and vulnerability analysis, secured by structural attacks, tailor-made solutions)

Human capital 4.0 (shared projects):

Encourage school-work alternation projects, dual degrees, ITS, Industrial PhD, master and high apprenticeships, access to Grants made available by Fondimpresa and Fondirigenti (only for companies based in Italy)
Co-planning Training courses

Human capital 4.0 (individual projects):

Seminars / Training designed ad-hoc to respond to the needs and requirements of a single economic entity

Access to finance (information actions):

Hyper-amortization and Super-amortization (Italian tax and technological aspects)
Direct information to companies for access to finance

Access to finance (operational actions):

Operational advice for access to finance (from the presentation of the project to the reporting of expenses)
Advice for access to calls

Strategic consulting (information actions):

Guidelines on Production 4.0, Supply Chain and Go to Market Digitization, Cybersecurity, Material Infrastructures, Intangible Infrastructures

Strategic consulting (operational actions):

Specific projects, followed by a dedicated project manager, who coordinates and follows over time the interventions in the areas of Production 4.0, Supply Chain Digitization and go to market, Cybersecurity, Material Infrastructures, Intangible Infrastructures

Shared projects / services:

In response to specific collective needs (for example we help to standardize procedures and protocols for the collection and analysis of data useful for controlling the business processes of specific sectors or industrial districts)

Individual Projects / Services:

In response to the needs and needs of a single economic entity
Now, with SMILE DIH, you can make your factory smart.
The competitiveness of Italian manufacturing companies depends on their ability to provide highly innovative products, where innovation often comes from the progress that can be made through the adoption of ICT solutions. The solution to this need can be provided by a Digital Innovation Hub like ours, which aims to promote cutting-edge technologies and spread research projects based on ICT.
SMILE-DIH deals directly with industrial Internet Of Things and Ciber-Physical Systems but, thanks to the European network to which it belongs, can help you to identify all solutions in the Industry 4.0 environment  (for example robotics, cloud-based simulation services and high-performance computing systems, additive manufacturing, laser-based applications, intelligent sensor-based equipment).