It is an online check up to understand digital maturity, to understand what possibilities Industry 4.0 offers you and what solutions to adopt to improve the competitiveness of your business. The test measures digital maturity with respect to the macro processes of the sectors shown in the figure opposite.
The results of the survey, once completed, will be divided into four dimensions of analysis:
Execution,
Monitoring and Control of Processes,
Technologies,
Organizational structure.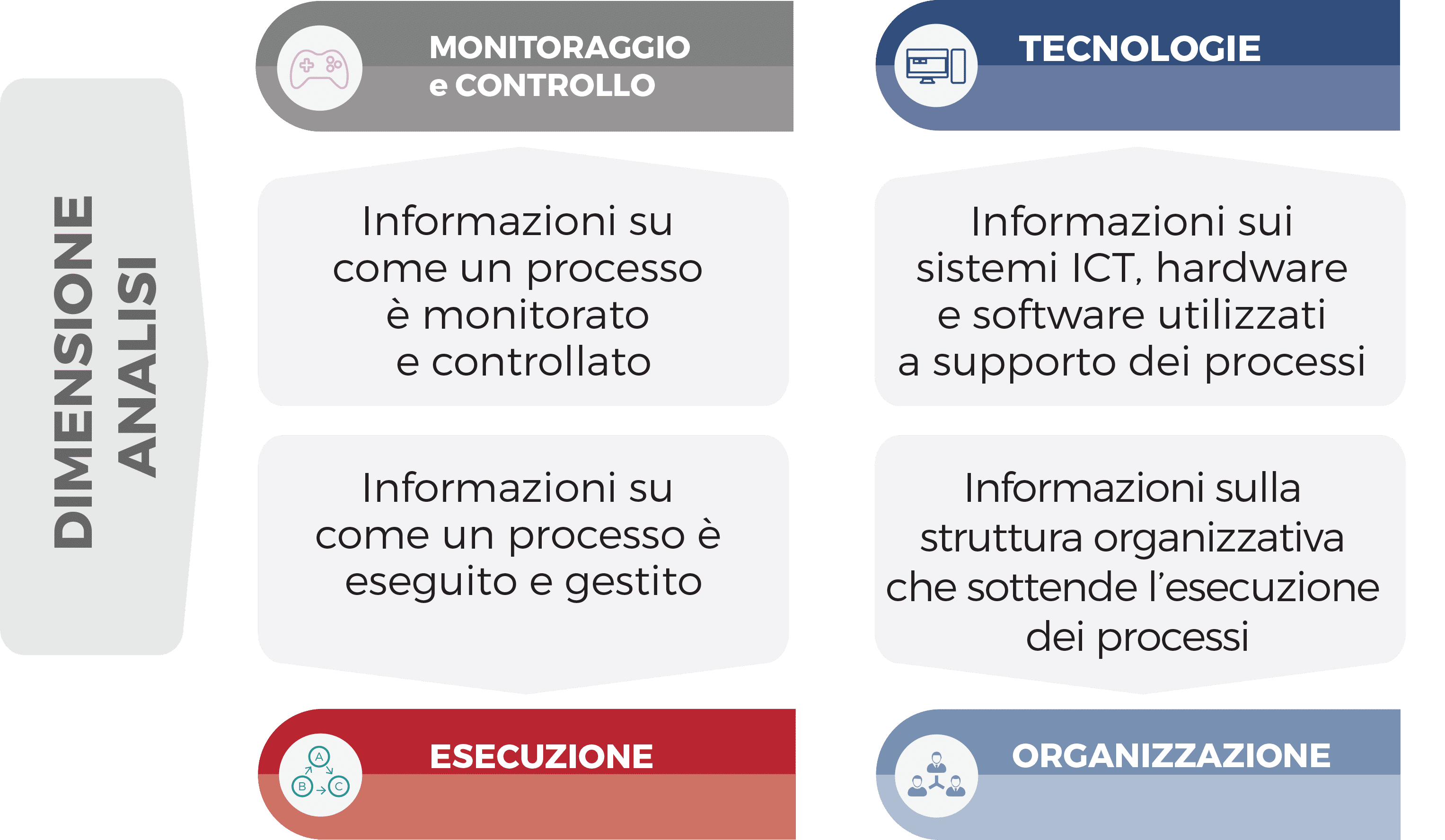 The test takes about 90 minutes and we encourage you to read all the instructions before starting.
At the end you will receive an analysis of the digital maturity of your business like the one you see below.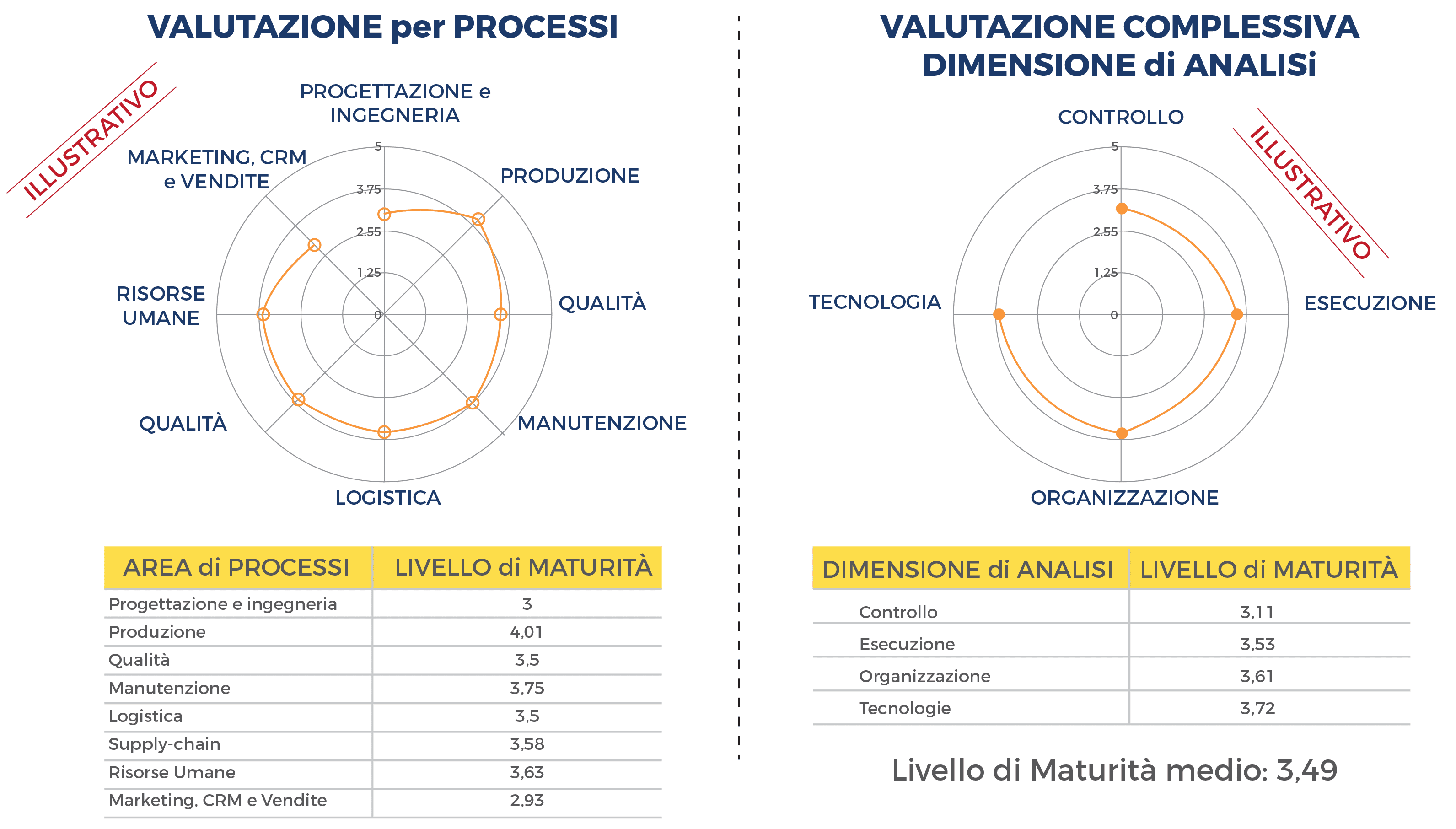 Now it's your turn!
To do the Test 4.0 independently click on the button below. If you will indicate «DIH Emilia Romagna – Parma» and the email smile-dih@upi.pr.it as an additional recipient of the report, you will allow a SMILE-DIH specialist to come to your company in order to provide you with detailed analysis of the results free of charge and to advise you on the best path to follow.

If you prefer to have us at your side from the beginning, call 0521.226772 or send an email to smile-dih@upi.pr.it.